INTECSEA Providing PMC Services to the Gaza Floating Storage Offload (FSO) Project
INTECSEA Providing PMC Services to the Gaza Floating Storage Offload (FSO) Project
23rd February 2017
INTECSEA has been providing Project Management Consultancy (PMC) services to the Gaza Floating Storage Offload (FSO) project since December 2015, together with personnel from Taknia Libya Engineering Company.
​The operator of the FSO facility will be Mellitah Oil & Gas (MOG) which is owned 50/50 by ENI and Libya NOC. On 29th of January 2017 at 20:00 hrs the Gaza FSO received the first oil transfer from the neighbouring DP4 platform in the Bouri Field, offshore Libya; a significant milestone for the INTECSEA team.
Overcoming challenges
The project team faced numerous challenges over the past year. This included a three-month delay due to financial difficulties encountered by the Korean EPC contractor and intense cost pressure from our client, which was exceptional even under the circumstances faced by our industry of late. It is a testament to the professionalism and resilience of the team that throughout the delay, INTECSEA continued to provide a diligent and valuable service to our client.
Global expertise, delivered locally
INTECSEA used its global resource base to bring together a strong team to work on the project. This enabled us to rapidly deploy a multi-discipline team to the STX shipyard in Korea, while also monitoring the Subsea, Umbilicals, Risers, Flowlines (SURF) fabrication scope in Batam, Indonesia. In March 2016 the FSO began its journey from the shipyard to the Bouri Field, arriving in May. We moved with the client team to Malta with a small offshore contingent to oversee the installation works. The project is expected to finish in late March, after final close-out activities. In all, more than 30 INTECSEA personnel have been involved at various stages of the project, plus another 15 or so from Taknia.
Geeta Thakorlal, President, INTECSEA said "The determination of the project team to deliver a successful outcome for the customer was evident from the day one. The collaboration between offices was exemplary despite the requirement for multiple sites which proved challenging at times. A huge thank you to all those who participated and supported the project, you should be justifiably proud of this achievement."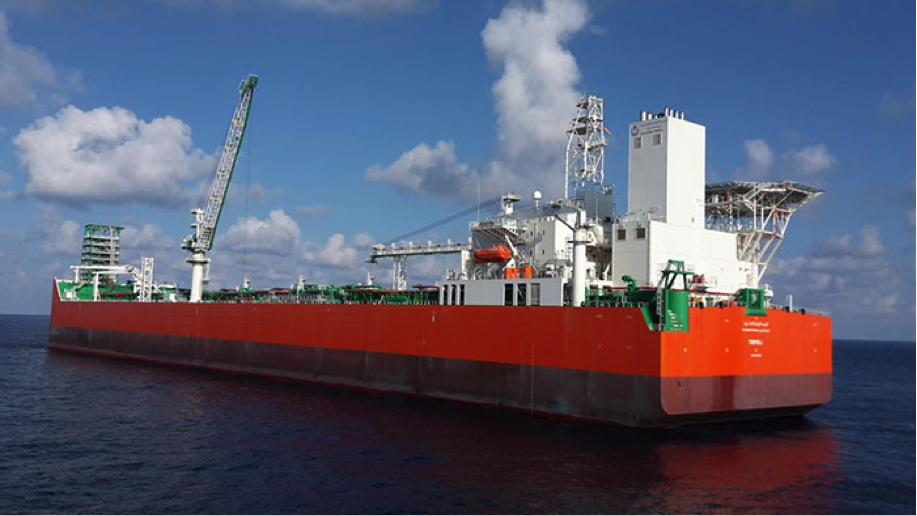 Project Details
The Bouri field is located 120km North West of Tripoli, Libya and consists of a central processing platform (DP4) and a satellite platform (DP3) in water depths of 170m.
The Gaza FSO replaces the existing Sloug FSO which was a converted tanker and has been operating in place at the Bouri field.
The project consists of the following major components:
A Turret Mooring System (TMS);
A new Floating Storage and Offloading Vessel;
New subsea pipeline including tie-in to DP4 platform and new FSO;
A separate power cable from DP4 to the new FSO; and
Modifications to the existing DP4 production platform (transformer, cabling and switch gear, J-tube for the power cable, new riser and associated pipework, plus a sizeable protection frame).
Visit the company's website at www.intecsea.com, or connect with INTECSEA on Twitter, LinkedIn, Oilpro and YouTube.
For more information please contact:
Marketing at marketing@intecsea.com