FlexIQ selected as finalist for Offshore Energy's Best Innovation Award
FlexIQ selected as finalist for Offshore Energy's Best Innovation Award
7th September 2016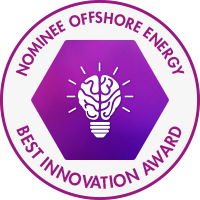 We are excited to announce that FlexIQ, a joint offering from INTECSEA and Innospection which focuses on full flexible riser integrity management, has been selected as a top three finalist for Offshore Energy's Best Innovation Award. The award honors the best and latest innovations in the offshore oil and gas industry.
The winner will be announced during the Offshore Energy Opening Gala Dinner on Monday, October 24, 2016 at Beurs van Berlage in Amsterdam. For more information on the award and finalists, visit www.offshoreenergytoday.com.
Visit the company's website at www.intecsea.com, or connect with INTECSEA on Twitter, LinkedIn, Oilpro and YouTube.
For more information please contact:
Marketing at marketing@intecsea.com