Looking Back at 2015 and Ahead to 2016 – An Offshore Select Perspective
22nd December 2015
By: Geeta Thakorlal
2015 was the year of the Goat, the year of the second Royal baby, the year of the Climate Change Summit, and the year of unprecedented oil industry uncertainty. Falling oil prices, escalating project costs and declining oil and gas demand all culminated into what the Queen would call an "annus horribilis."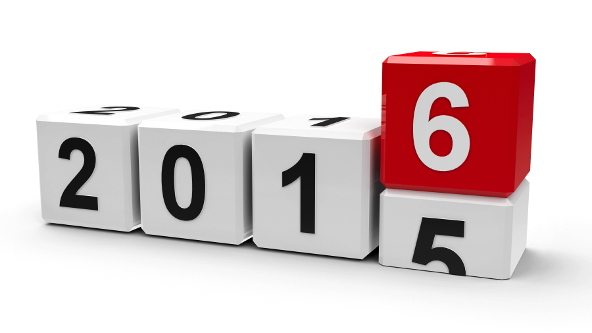 Despite the turmoil in the oil and gas industry and the operational challenges that had to be managed by all locations, looking back through 2015 from an Offshore Select perspective, there have been some notable achievements:
Creation of a Global Offshore Select organization with the full integration of WorleyParsons' topsides and INTECSEA's SURF and floating systems capabilities
Appointment of key Offshore Select leaders:APAC region (Helen Riordan), EAME region (John Harley) and Americas region (Bob Harrell)
Technology-led initiative for further enhancement of front-end tools to create an industry first fully integrated reservoir to market platform, in conjunction with global alliance partner KBC
Continuing to deliver on existing projects and having a diversified global client base
Notable awards from Chevron in Australia for a Topsides Compression study for a team of 25 throughout 2016, and a confidential client in the UK for significant technical due diligence activities for North Sea assets. Both of these awards have significant potential for growth.
2016 will be the year of the Monkey, the year of the Olympics, the year of company consolidations, and hopefully, the year of some market stability as our clients' budgets are better determined. A trend already emerging is that our clients are putting greater emphasis on 'doing the right project' which means more emphasis on quality decision making, feasibility studies and pre-FEED activities. Maximizing production from existing assets would be more economical so brownfield modification projects and debottlenecking studies will be pursued. As mature operators divest depleting assets, new entrants will need help with development planning activities.
To give ourselves the best possible chance of success and sustainable growth, we will aim for:
More open communication to enhance co-operation
Stronger collaboration to maximize market position
Working together with our clients in new ways in the new economic reality
With our combined efforts the year to come is sure to be an "annus mirabilis."
Happy holidays to all those celebrating.Have a safe and well deserved break – we look forward to starting fresh in 2016!