Field development planning - what's the value?
3rd December 2015
By: John Harley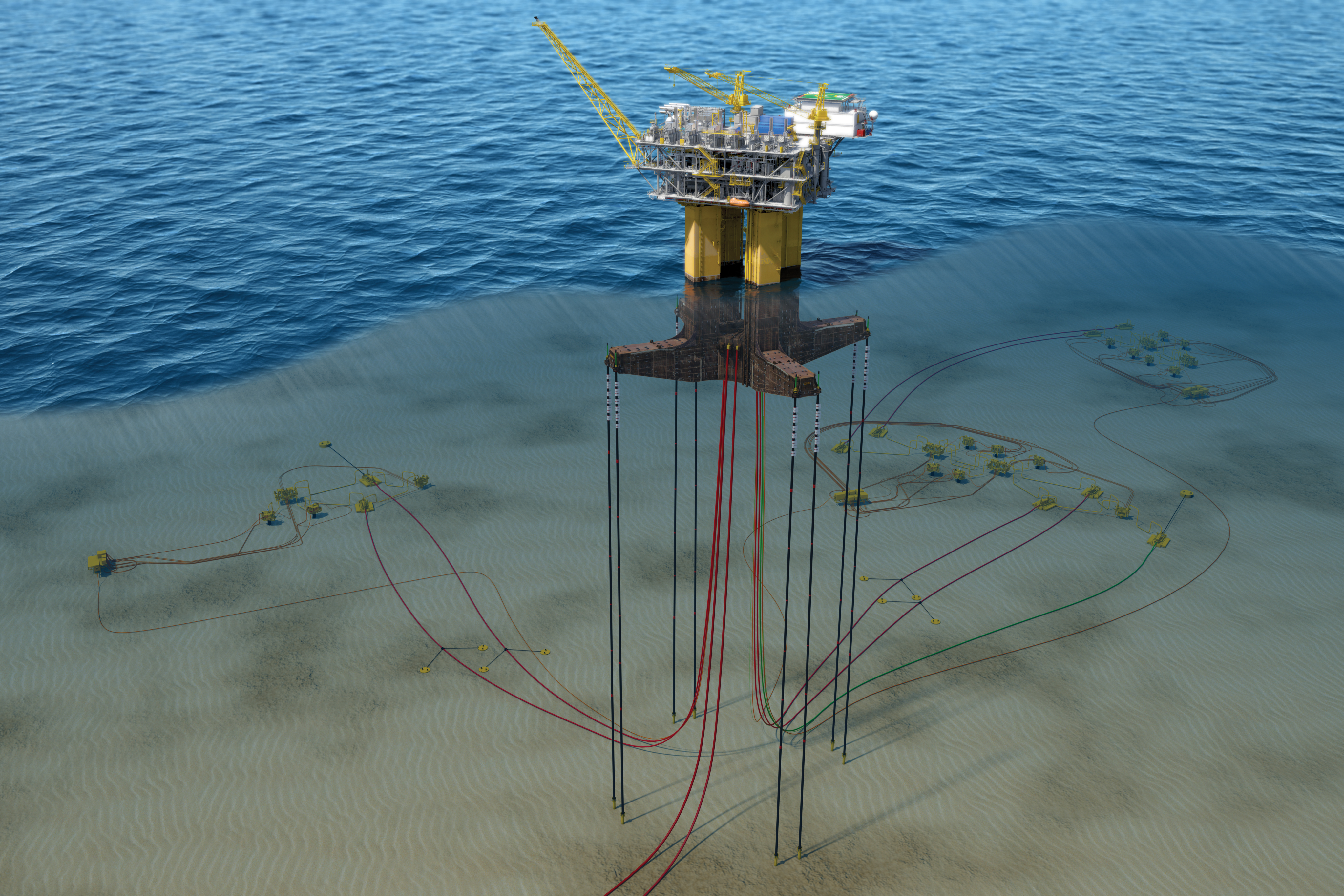 To an exploration and production company, a barrier to success is that the value of a newly discovered asset has to suffer the cost and complexities of installing facilities and infrastructure in order to process and deliver their products to market. On top of this there will be geo-political risks, technology step-outs, partner disagreements, social and environmental considerations and a constantly changing commercial scene for the 25 or so years that the facility will be producing. To make sense of a potential new field, our clients need to have clear sight on business objectives, constraints, risks and opportunities. They need to be equipped to make the right decisions at the right time for the right reasons to stop attrition of the asset's inherent value.
A high value field development plan (FDP) keeps that value attrition to a minimum and the value recovery from the field to a maximum. A poor FDP does quite the opposite! How to tell the difference when it is all ultimately just so much steel and plastic? That is the very pit that so many business leaders still fall into.
Those of us who have been in the oil and gas industry for many years have seen too many projects fail or recycle at FID (final investment decision). The trick is to understand why, and then do something different in order to ensure success. Let's be clear, success doesn't always mean that the discovery company should be the operating company. Very often we help clients to scale down their exposure, recover their invested equity and go do what they are good at - which is make another find.
An important and very obvious first step is to understand what is in the ground. Obvious? OK, how do you do that when there are perhaps 2km of rock between you and the hydrocarbon play? And offshore deepwater wells can cost up to $100M a go so you don't have the option of turning the field into a pin cushion without going bankrupt. The cost to appraise discovered resources demands efficient, informed decision making, based on a clear understanding of what options exist. Therefore we are geared to help clients to ensure quality appraisal decisions are made by addressing important questions:
What are the main project uncertainties and how might they play out?
How would those uncertainties impact development decisions?
What appraisal information might we consider to reduce uncertainty?
How well might appraisal reduce those uncertainties?
Can a business case be made for appraisal?
It is called Appraisal Excellence and we perform it with our colleagues at Decision Frameworks.
OK so you now have an appraisal that helps you articulate to fellow investors the potential inherent value of the asset and that's a really good start. Next thing is to agree the business objectives and make corresponding development decisions through the lens of those business objectives.
We use a Quality Decision Management (QDM) framework and embed the commercial, technical, economic, risk and opportunity decisions within it. The QDM framework is an excellent guide for which decisions to make and when to make them. It will help to explain why some decisions just can't be made now and what needs to be investigated in order to be able to make them.
Processes are very well and good and many clients already employ the decision framework approach, the problem with all decision processes is one thing, us. We human beings are flawed with decision bias. How often have you seen folk arguing about the right way to do something, whether that is kick a ball or bake a soufflé ? These are (small) examples of decision bias that we bring because we've seen it done before and we thought it was an excellent way of doing it. The mistake we make is to see that it is the ONLY way to do it and force our opinion into the business case for an FDP.
In the early days of oil and gas exploration and production in the Middle East there was enough homogeneity of desert location, subsurface configuration, geopolitical regime that one size could fit all and we saw an explosion (not literally) of GOSPs. These were repeat designed gas oil separation plants that would do what they said on the tin and could be dotted around the field next to a cluster of well pads. This was an excellent and low cost approach to getting oil to market. It bred a "just get it done" mentality and was an excellent accelerator for the early industry. Even today we continue to seek repeatability, to see where we can design once and use many of some components, and so we should.
This, however, loses sight of the elephant in the room. The decision of what to build is not just driven by the project delivery team seeking out simplifications and cost reduction, it is driven by the business objectives aligned to the inherent value in the field that the client and their partners are striving to recover. Remember the value piece at the start of this monologue?
Consider value to be a living thing (ok humour me for a moment by imagining it as a young child). At the start of life we will consider that opportunities for the child are even, you have appraised its early learning ability, its strengths and weaknesses and you know its gender. You have dreams and ambitions for the child but until it is established you will be in charge of the decisions, guided by continual feedback as you learn more about the child. The first major decision you make is which school the child should attend. With a good start in life the value will be maximized, with a poor start the child will (probably) never reach full potential. It doesn't stop there. The child will need to be guided and the decisions that you make for the child will either maintain or destroy the initial expected value. However, it may be that you and the other key partners in the child's life don't always agree on the best course of action and compromises have to be found to remove decision bias.
So it is with hydrocarbon assets. The first step is to gather the key decision makers and help them to articulate and AGREE the business objectives for an asset. This may mean bringing in asset partners or government bodies to the discussion. Basically anyone who can cause recycle or failure of the FDP at FID needs to have this opportunity to represent their ideal outcome and to buy into the ultimate statement of business objectives. There also needs to be agreement on the order of priority with which these objectives will be considered. We do that in a closed workshop, it's fun but not always easy, and requires trained practitioners who can spot and mitigate decision bias.

With that done the next step is to uncover all possible facility and infrastructure options for a development which we often do again in a workshop format. We invite complimentary and varied attendees covering commercial, reservoir, production, technical, economic, operations, geopolitical, social and environmental. Basically the right folk in the room to cover the right subjects to supplement and integrate with the client team, and it is always a different mix.
The formal structure of the workshop acts as a giant neural network with folk sharing ideas and being innovative. Importantly the balance and capture of complex ideas is a skill set in itself. There will be those amongst the team that have a preference for stating that the outcome is always "an Aframax converted to an FPSO in these waters". Though it might again be the solution, the skill lies in not just grasping it to the detriment of other perhaps more valuable solutions. Our QDM practitioners guide the team through such traps to produce an articulate presentation of how all the possible options were reviewed for closest match to the business objectives to generate a set of credible options for further evaluation.
The further evaluation is where our technical, cost and scheduling specialists wrap their collective minds around the concept options to come up with comparative statements and, often, economic metrics. We have highly proven SelectWare and other tools and processes formalized on the WorleyParsons Road Maps to guide this phase. It may be appropriate to provide a deep dive into economic analytics to decide between close options but mostly the options are kept as distinct variants at the FDP stage to avoid this. Recommendations will appear at this stage but there is yet another stage of scrutiny that we put the FDPs to before suggesting our clients commit to any of them.
Once we have a short list of potentially high value FDPs we then subject them to the projected impact of non-technical risks. These could be risks from commercial, geopolitical or activist arenas. We quantify these risks using our DeltΔ tool populated through a review workshop with our clients and key influencers such the ministry of fisheries, the environment, tourism or indigenous peoples. Within the global organization we maintain a team who keep in touch with these influencers and can often be used in substitution where needed to represent the likely impact of future policies on the FDP schemes. Quantifying the impact of these non-technical risks provides future proofing for the selected scheme.
It is then a matter of articulating the reasons behind selecting an FDP in a Decision Support Package (DSP). The DSP collates the process, considerations, investigations, data, findings and recommendations and fronts that with a summary of the key elements aimed at the executive for board review.
The take away from this is that the process we use is rigorous, business case driven, supported by the right technical specialists, considerate of non-technical risks and thorough. It can be very time efficient when managed by qualified QDM practitioners and our clients appear to enjoy being a part of the process. We are, after all, becoming the preferred company for field development planning by a growing number of clients, some of whom come to us to be taught in the QDM methods we use. Now that has to be proof of a good thing!